The former official claimed for years that he had met the Russian president back in 2006 — but turns out, he never did.
This is Halbe Zijlstra. Up until earlier today, he was the foreign minister for the Kingdom of the Netherlands.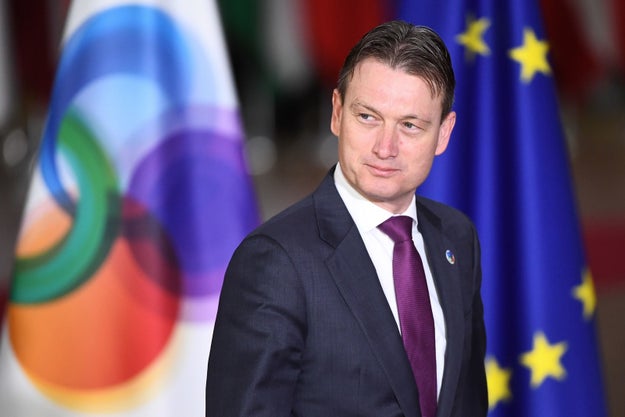 Zijlstra told his colleagues on Tuesday that he resigned because he had lied about a meeting with Russian president Vladimir Putin, an act he called "by far the biggest mistake I have committed in my entire career."
"This is about the credibility of the minister of foreign affairs of the Kingdom of the Netherlands," Zijlstra said. "That credibility must be beyond doubt."
Emmanuel Dunand / AFP / Getty Images
"Oh, an official lied about meeting with Russians? How old hat," you may think if you're in the US. "Attorney General Jeff Sessions and others have been getting in trouble with that for months now."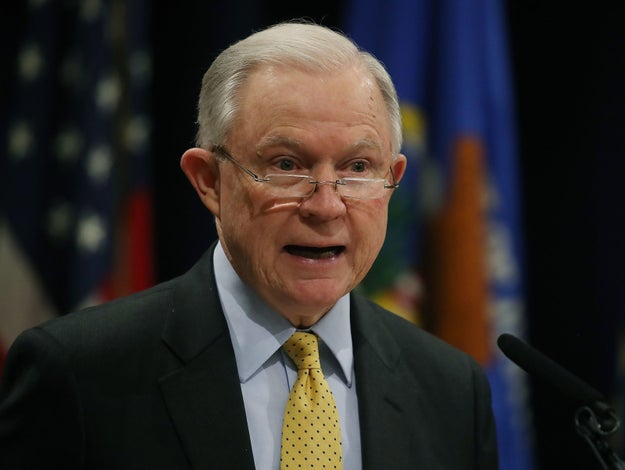 Sessions told a Senate committee he'd never met with Russians during the Trump presidential campaign, when he'd really met with former Russian ambassador to the US Sergey Kislyak. That led him to eventually recuse himself from the Justice Department's investigation into the campaign's ties with Russia.
Mark Wilson / Getty Images
But here's the thing: Zijlstra's lie was that he DID meet with Putin, back in 2006, when it really never happened.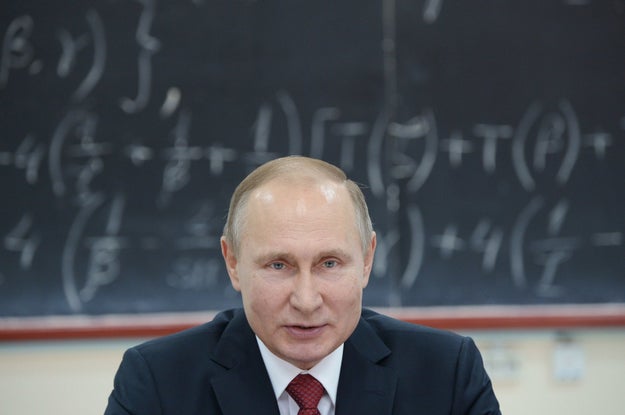 For years, Zijlstra has been saying he attended a meeting where Putin said he thought of former Soviet Union members Belarus, Ukraine and the Baltic states as part of "Greater Russia." Then he changed his story to say that, no, he wasn't there himself, but he was relaying comments from a source who actually was at the meeting. But then his supposed source, a former Shell executive, basically said nope, that doesn't sound like something I told him ever.
Alexey Nikolsky / AFP / Getty Images
Thus Zijlstra bid a heartfelt farewell to Prime Minister Mark Rutte on Tuesday, whose center-right government the former top diplomat had served for just four months.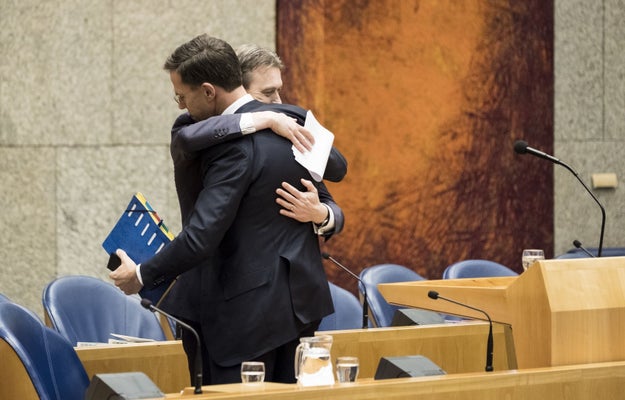 More ironic: he was just HOURS away from leaving for a trip to MOSCOW.
Martijn Beekman / AFP / Getty Images
Before Zijlstra stepped down though, Russia got in a hit via its embassy in the Netherlands, accusing the Dutch of spreading — wait for it — fake news.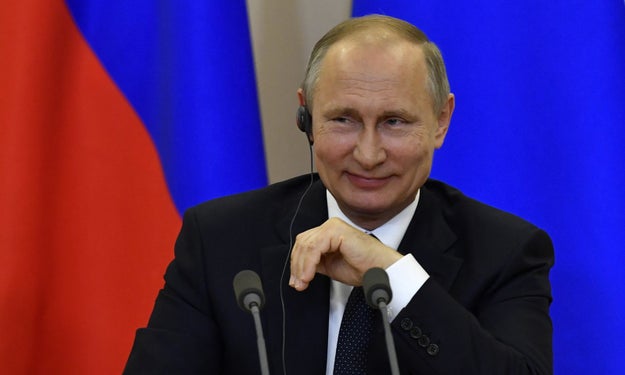 "In the Netherlands Russia is being blamed for disseminating disinformation," the statement read. "Dutch officials are constantly making such unfounded statements. Sadly, Dutch media outlets are willingly spreading the idea conceived in someone's inflamed imagination that Russian authorities are obsessed with creating a 'Great Russia' Moreover, it is presented as something self-evident and not requiting any proof. Isn't this an example of fake news directed against our country?"
Yuri Kadobnov / AFP / Getty Images
But at least Americans don't have to worry about Secretary of State Rex Tillerson resigning like Zijlstra anytime soon: definitely met with Putin in 2012 and there are pictures to prove it.
Ria Novosti / Reuters