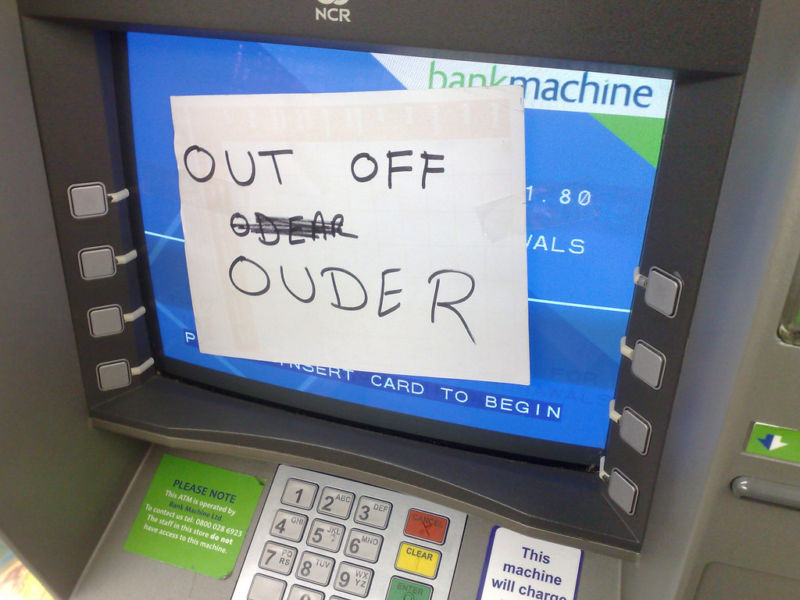 Two men have been charged with stealing huge amounts of cash through "Jackpotting," a crime that causes malware-infected ATMs to rapidly empty their cash reserves to waiting accomplices.
Alex Alberto Fajin-Diaz, 31, of Spain, and Argenys Rodriguez, 21, of Springfield, Massachusetts, allegedly dressed as ATM repair technicians and approached a machine at the Citizen's Bank in Cromwell, Connecticut, on January 27, according to a criminal complaint filed in US District Court in Hartford. After accessing the inside of the machine, prosecutors said, two additional males then approached the same ATM. Citizens Bank investigators quickly detected some sort of anomaly while the ATM heist was in progress and called the Cromwell Police Department. Patrols who responded to the location allegedly found Fajin-Diaz and Rodriguez inside a white, two-door Honda Accord that had been captured in video surveillance of the breached ATM. As a police officer was questioning the men, he heard the ATM making sounds that are typical when it's dispensing money. The machine proceeded to dispense 40 $20 bills.
According to the complaint, police who searched the Accord ultimately found screwdrivers, pliers, Allen wrenches, an electronic device, cables, and wires. The car also contained a bag filled with a large number of $20 bills, prosecutors said. Both men also had a large number of $20 bills in their pockets, the complaint said.