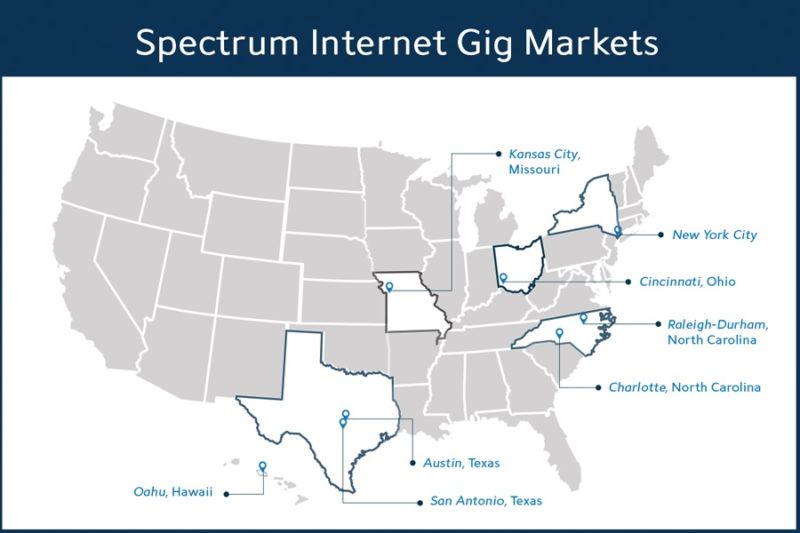 Charter's cable network extends to about 50 million homes and businesses across the US, and nearly all of them should have the opportunity to buy gigabit-speed cable Internet by the end of 2018. So far, prices for the service range from $105 to $125.
"By year-end, we'll offer gigabit services in virtually everywhere we serve at all 50 million passings," Charter CEO Tom Rutledge told investors in an earnings call Friday. The number of residential units among those 40 million locations is somewhere above 40 million.
An earnings call transcript by Seeking Alpha is available here, and Rutledge's remarks were pointed out by news site Stop the Cap.